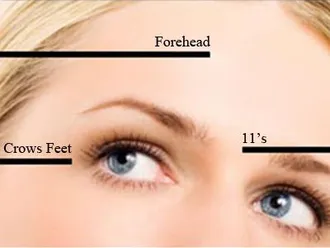 Perhaps you have been curious about BOTOX® Cosmetic. Look no further! Our office is proud to offer BOTOX® Cosmetic to patients who wish to reduce frown lines, forehead creases, and crow's feet near their eyes.
Botox Frequently Asked Questions
What is BOTOX®?
It is a purified protein administered in a simple, nonsurgical procedure, which temporarily helps improve the appearance of moderate to severe frown lines, between the brows, in people ages 18 to 65.
How can I be sure I'm getting real BOTOX® Cosmetic?
Only licensed and trained healthcare professionals have the experience necessary to administer BOTOX®. Allergan, the manufacturer of BOTOX®, is the only legitimate source for healthcare professionals to purchase the product. Every Allergan's Botox® bottle has an official hologram on the label.
What is the BOTOX® procedure like?
The procedure is a simple 10-minute treatment, consisting of a few tiny injections. There is no downtime. Dr. Dhaliwal will carefully select the exact area he will administer each BOTOX® injection, to achieve maximum results.
Is the BOTOX® procedure painful?
The procedure causes little discomfort, and has been described as feeling like an insect bite. Any discomfort felt, should be minimal and temporary, but will take years off your appearance.
What are some of the BOTOX® side effects?
The most common side effects, following an injection of BOTOX®, can include: temporary eyelid drooping, nausea, localized pain, infection, inflammation, tenderness, swelling, redness, bleeding, and bruising. For a complete list of side effects, please see the medication guide .
Will I need anesthesia?
No, but Dr. Dhaliwal will numb the area to be injected, with a cold pack, before the actual treatment.
When will I start to see results from BOTOX®?
You should see results of your BOTOX® injection within a few days. These results should continue to improve for up to 2 weeks.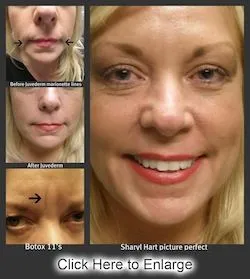 How long will the BOTOX® results last?
With proper unit dosing, the effects of BOTOX® Cosmetic treatment can last anywhere from 3-6 months.
How will BOTOX® Cosmetic affect my facial expressions?
BOTOX® is injected in small doses directly into the muscles that cause those moderate to severe frown lines between your brows, around your eyes, and on the forehead, allowing the area to smooth out. It won't affect your ability to laugh, smile, or otherwise express yourself. Over 11 million men and women have benefited from BOTOX® Cosmetic.[i] Why wait? Convenient evening appointments are now available. Call (773) 775-9755 today to schedule your appointment and be one step closer to being free from those unwanted lines and wrinkles.